Temprite adds to its line of liquid receiver products with new Horizontal Liquid Receivers for small to large-refrigerant systems. A liquid receiver is a storage tank for holding liquid refrigerant and is located after the condenser in a refrigeration system. It is an important part of any system because it ensures liquid refrigerant is entering the expansion device. Each receiver has inlet and outlet connections and a threaded port for installation of an over-pressure safety-relief device.
Temprite Liquid Receivers accommodate all refrigerants: carbon dioxide (CO2); hydrocarbons (HCs), including ethane, isobutane, and propane, and ammonia (NH3).
The smallest vertical receiver, Model VR6-12, has a bottom mounting stud. Fixed mounting feet are installed on Models VR8-16 through VR18-60. Models VR14-36 through VR18-60 also have lifting lugs in their top domes. All horizontal receivers have adjustable, removable mounting bases. The Model HR12-60 also has lifting lugs.
All receivers are welded and have steel components. Custom liquid receivers and options such as sight glasses and sensors are available on all models.
For more information, contact Temprite.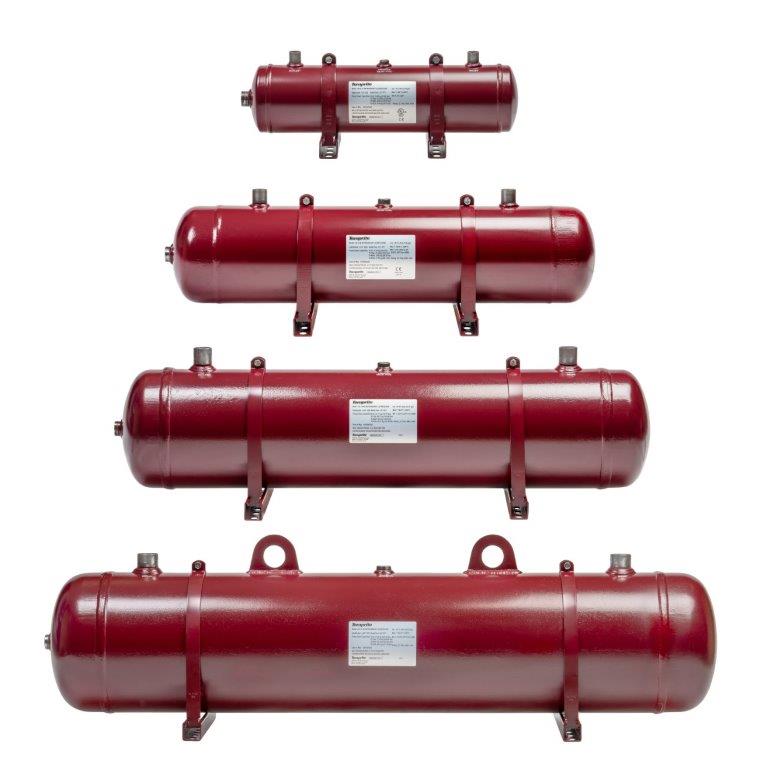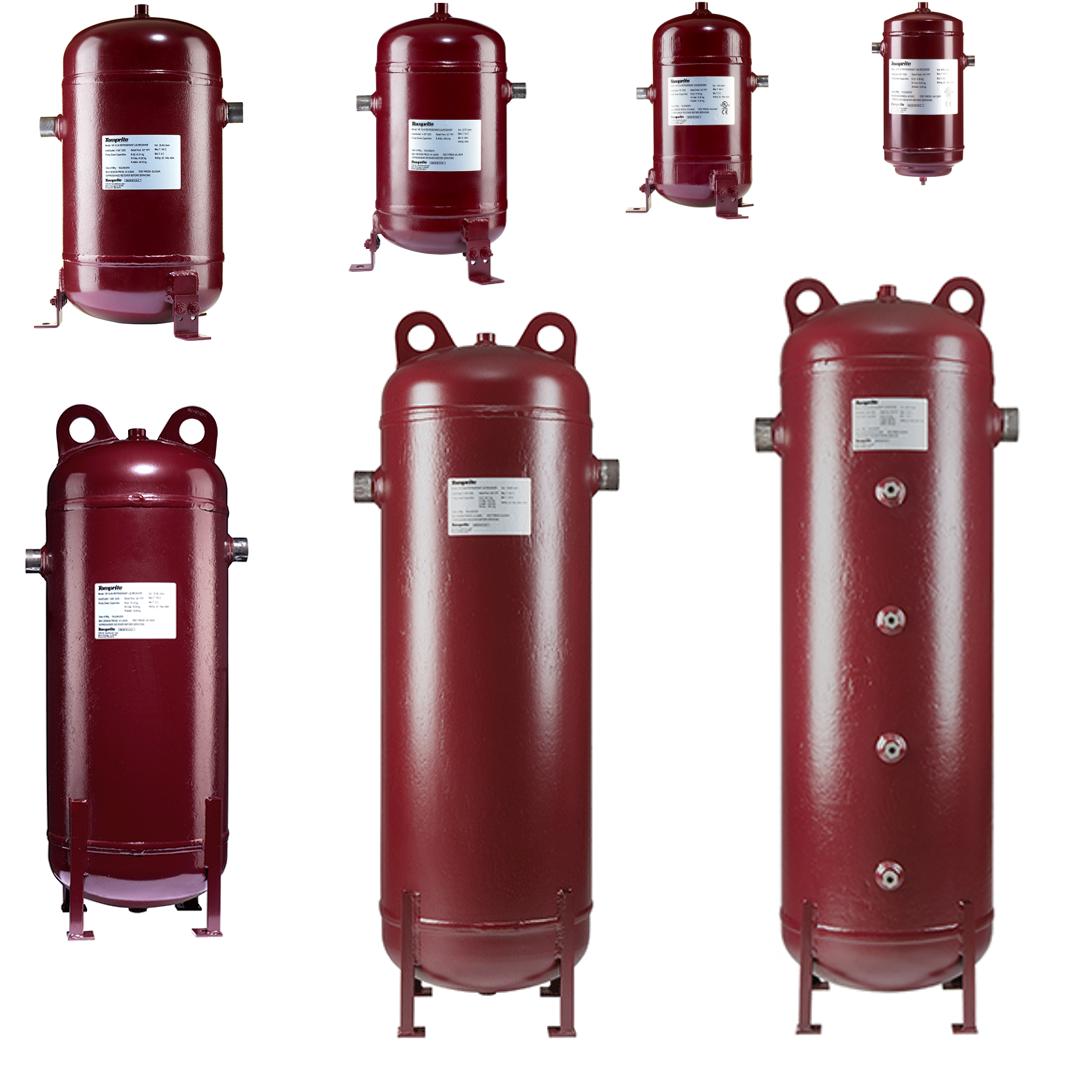 Vertical Liquid Receivers