Temprite introduces a new line of Liquid Receivers for small- to large-refrigeration systems.  A Liquid Receiver is a storage tank for holding liquid refrigerant and is located after the condenser in a refrigeration system.  The Liquid Receiver ensures liquid refrigerant is entering the expansion device.  Each Receiver has Inlet and Outlet connections and a threaded port for installation of an over-pressure safety device.
Temprite Liquid Receivers accommodate all refrigerants:  carbon dioxide (CO2), ammonia (NH3), and hydrocarbons (HCs), including ethane, isobutane, and propane.
The smallest unit, Model VR6-12, has a mounting stud.  Fixed mounting feet are installed on Models VR8-16 through VR18-60. (See graphic below). A horizontal receiver (Model HR10-36) is also available.  All receivers are welded and have all-steel components.
Custom Liquid Receivers and options such as ports for sight glasses and sensors are available for all models.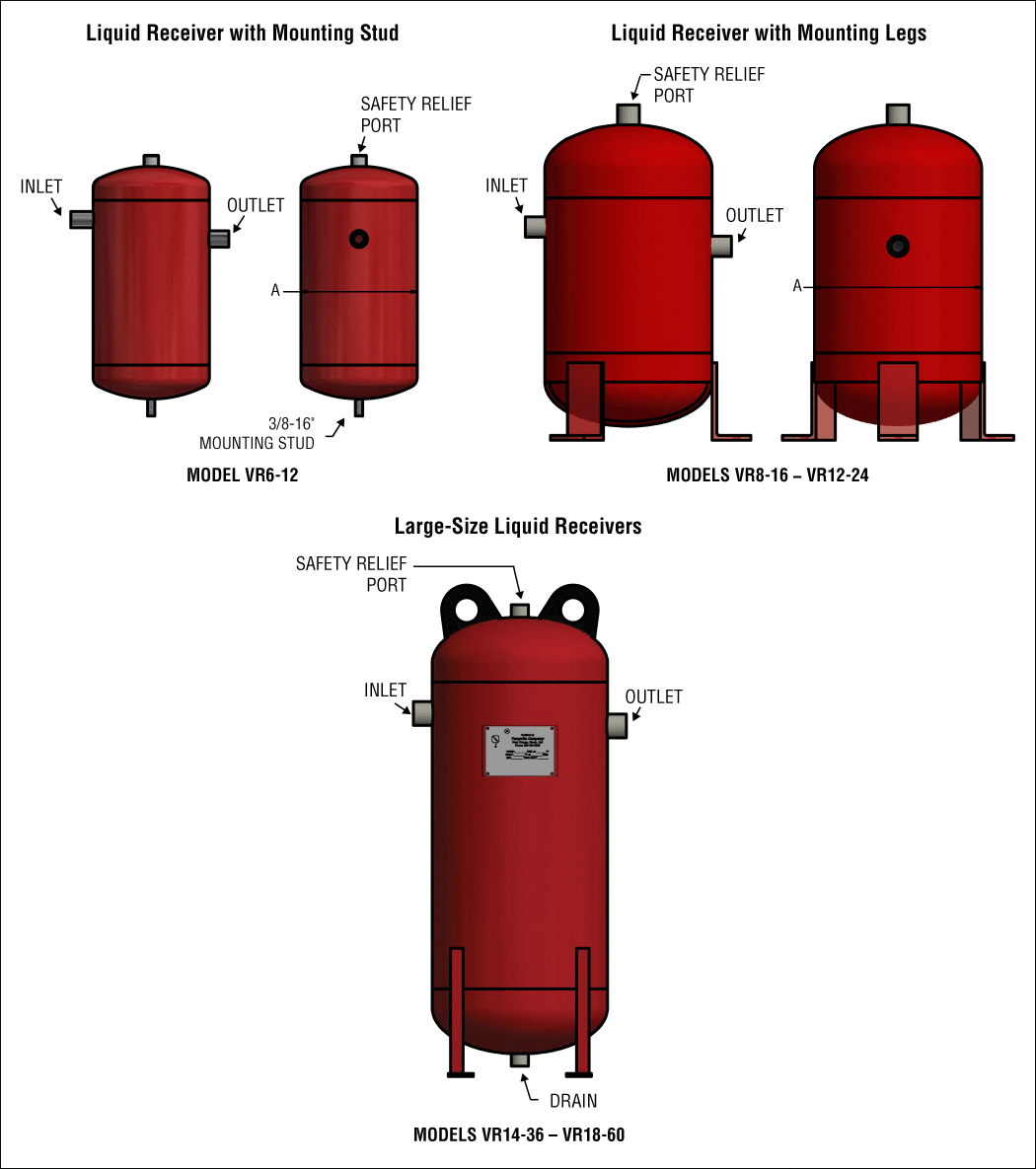 Resource Documents:
Temprite Customer or Technical Support: Contact Us.