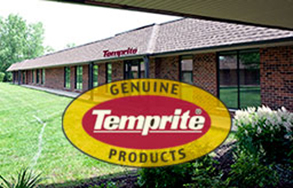 Hydrocarbon Refrigerants
Hydrocarbon refrigerants are some of the earliest refrigerants.  Hydrocarbons have no negative effects on the Ozone layer and have very low potential to contribute to climate change. They are cost-effective and serve as an environmentally friendly replacement for fluorocarbon refrigerants. Propane, Isobutane, and Propylene are the most common. While they are flammable, most experts agree that this can be mitigated by proper handling, much like how propane is safely shipped and applied for cooking and heating.
Temprite • Natural Refrigerant Compatible
The volatility challenges of natural refrigerants require smart engineering and innovative manufacturing. Temprite specializes in energy-efficient coalescent and conventional oil separators, oil reservoirs, liquid receivers, suction accumulators, and refrigerant oil management products for all refrigerants including natural refrigerants: hydrocarbons (HCs), ammonia (NH3), and carbon dioxide (CO2).
The 300 and 900 Series of hermetic coalescent oil separators are compatible with hydrocarbons as well as subcritical CO2, and traditional refrigerants.
Temprite's 300 Series of hermetic coalescent oil separators have the advantage of being one of the smallest oil separators available for their capacity. Originally designed for refrigerant recovery/reclaim systems, 300 Series units are often used in the scientific field for ultra-low critical temperature ranges.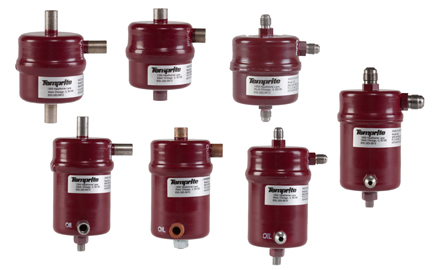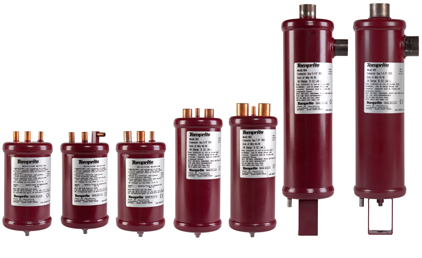 Temprite's 900 Series hermetic coalescent oil separators were the first high-efficiency separators and set the industry standard for performance. Unlike conventional separators, Temprite's 900 Series are not dependent on velocity for high-efficiency oil separation. Coalescent oil separators maintain the same level of effectiveness down to 20% of maximum flow.
Always ahead of the changing market
Temprite provides customer-driven products that meet the standards for new and natural refrigerants. Working in partnership with customers, Temprite engineers develop products that meet standards wherever their customers do business.
As the needs of customers change, Temprite continues to meet their needs with new ideas, better technology, consistent performance, and first-quality manufacturing.